How To Instantly Increase Your Chances Of Getting Your Ex Boyfriend Back… Starting TODAY!
If you are experiencing the pain and heartache of a breakup right now and have tried everything you can think of to get your ex-boyfriend back – yet failed – then this could be the most important information you'll read all year.
You have probably been endlessly going over in your mind what went wrong, wondering if you could have done things differently ever since the breakup.
That can eat away at you I know.
But the good news is that there are things that you can do right now that will help, and I am going to talk about them here.
At the moment you are all knotted up inside and what with all the incessant and overwhelming thoughts of your ex it can feel like you are losing control (a bit like driving a car over a cliff at 100mph!)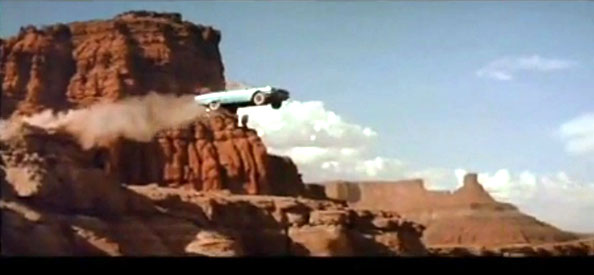 Courtesy – Thelma and Louise
NOT a nice feeling!
But know that you are NOT alone.
Other women have stood exactly where you stand now. On a crossroads. At the edge of a cliff.
And there are two ways it can go…
Let's consider the stories of Jennifer and Amanda…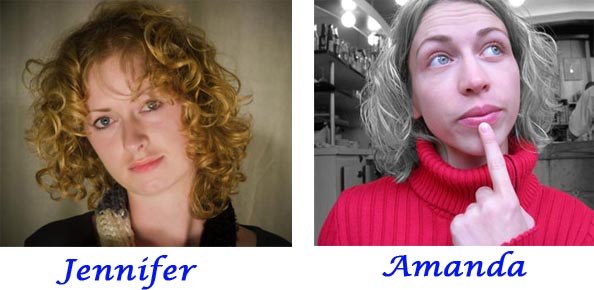 Jennifer and Amanda is a concept I came up with to help demonstrate the two camps that breakups normally operate within.
Although Jennifer and Amanda are not real "flesh and blood" people per se – their traits are absolutely real and based on real people.
Meet Jennifer and Amanda…
Jennifer and Amanda are both just like you. They are confident, social, intelligent, smiley women who normally feel in control of their own lives. They have had their ups and downs like anyone else, but up until recently things were going pretty well. They had each been in a relationship with someone they cared deeply about, and felt kinda optimistic about the future.
They thought he was "the one". It just felt right.
Amanda had even been living with "Mr Right" for three years ago. "Mr Right" had a four-year old child, Claire from a previous relationship and Amanda loved her just like her own.
Jennifer hadn't got married yet either. But she knew it was serious with her "Mr Right". She had moved in with him. She had just turned 31 and was seeing all her friends get engaged or married, settle down and start a "forever" relationship.
She didn't want to be left on the shelf. He felt like "her chance" for happiness.
She had had relationships in the past, but this seemed more important.